Granola with Hazelnuts
We all always ask the same question: "what are we eating at breakfast today?". We come to your aid with an excellent idea, which is prepared in a maximum of 20 minutes and will fill you with energy for the first part of the day: granola with hazelnuts.
Granola has become very popular in recent years and many people consume it. Unfortunately, the grain/granola mix bought in the supermarket has too many sweeteners (sugar, maple syrup, honey, etc.), but also dried fruits, which are also full of sugars. The best option is to prepare our new home for this kind of granola because in this way we take care of the quantities used, but also of the type of ingredients we want to use.
Granola with hazelnuts is a perfect choice in the morning, at breakfast, along with yogurt and fresh fruit of your choice. It will fill you with energy for the first part of the day, plus it will provide you with a great deal of fiber (from oatmeal), but also healthy fats (from forest nuts and coconut oil) that will make you feel the village.
The granola combinations are countless, you can add different oilseeds (we have chosen Orlando's pine nuts), different seeds (sesame, chia, pumpkin, sunflower) and a small amount of dried fruit. Let your imagination work and enjoy a piece of granola made in the house!
Here's how we did:
In a roomy bowl put the following ingredients: oatmeal, cocoa, salt, cinnamon, hazelnuts, then mix them with a spoon. Over these ingredients add coconut oil, honey and rum essence, then mix everything well-well with your hand.
Transfer the granola mix to a baking sheet and then place the tray in the preheated oven at 180°C for 15 minutes. From 5 minutes into 5 minutes remove the tray from the oven and mix the granola mix to make it beautiful on all sides and avoid burning.
Finally add the coconut chips and leave the pan in the oven for about 1 minute.
Let the granola cool, then transfer it to a jar or a hermetically sealed container.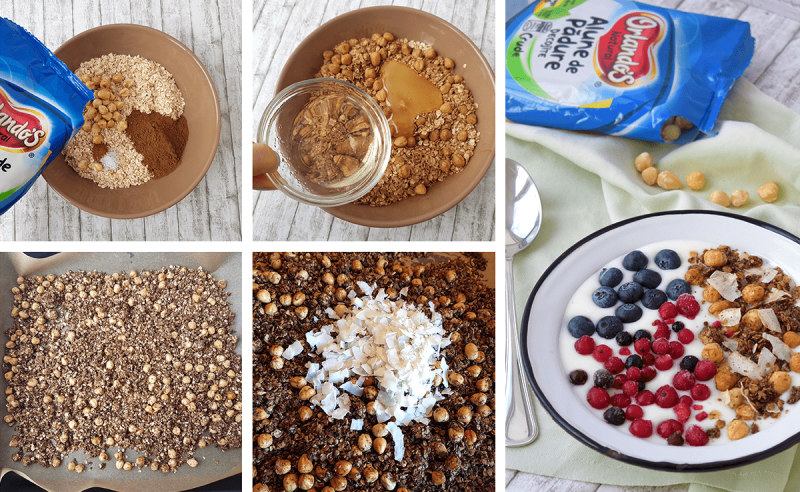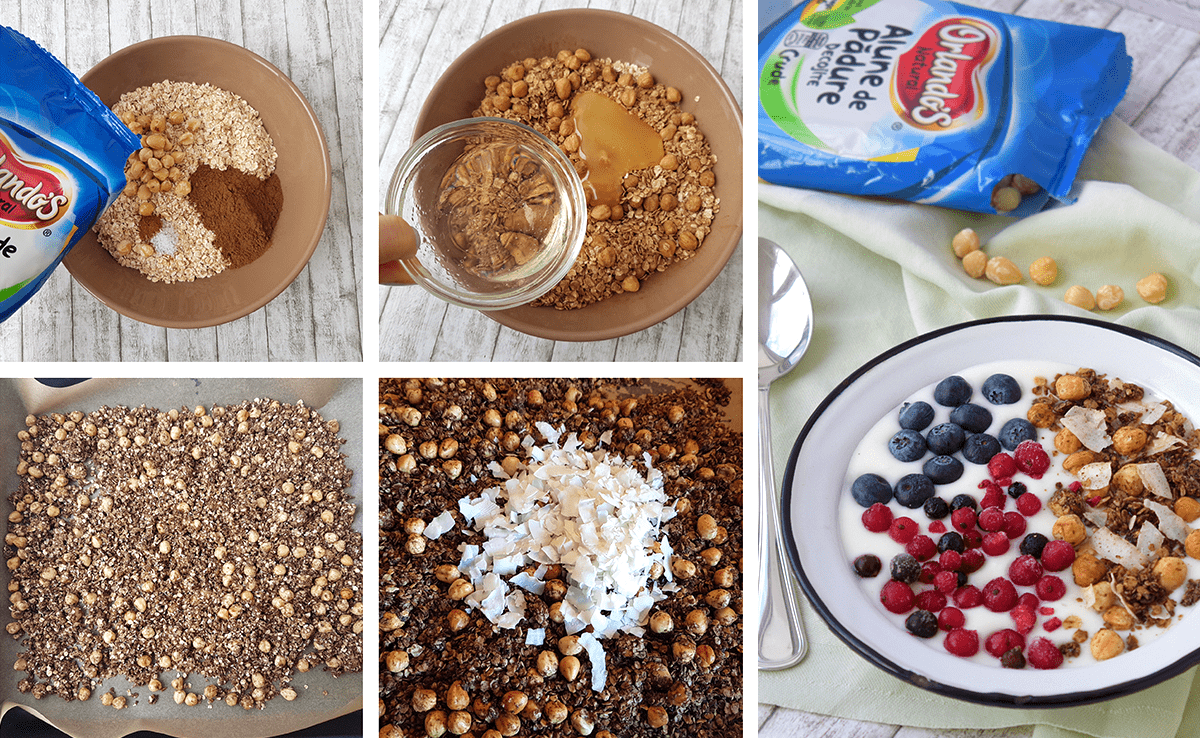 Granola can be served at breakfast, along with natural yogurt and some fresh fruit. It will fill you with energy and bring you a smile every morning.
Who is trying this recipe?
Cheese platter, dehydrated apricots and BIO almonds
Orlando's
2021-01-03T14:49:29+00:00
Take advantage of our offers
Keep this page under observation or subscribe to the newsletter so you will not miss a chance to win prizes or enjoy the products you love at a better price than usual.
It only takes a few seconds!