Red lentil meatballs with sesame
This recipe for baked red lentil meatballs with sesame is one of the simplest recipes you can make.
Lentils are a tender ingredient and you can make a lot of delicious dishes, but we decided on some meatballs, for which we used red lentils and Orlando's white sesame from the Maestro range. It is a vegetarian recipe, but it can conquer even the most ardent meat lovers.
It is very quick to prepare and easy to make. The lentils boil in 15 minutes, and the meatball composition is ready in a few minutes. We preferred to bake them in the oven, not to fry them in an oil bath, just so that they could be eaten by as many people as possible, including children.
I served them with a green salad and a yogurt sauce and a few chilli flakes, but they also go very well with a mashed potato. They can also be taken as a package, for lunch at work.
Who makes red lentil and sesame meatballs with us?
To start, boil the red lentils in water with a pinch of salt, let them boil for 15 minutes, strain the lentils through a sieve, then let them cool for an hour.
Meanwhile, sauté the garlic, kapia pepper and green onions until soft.
After the lentils have cooled, put them in a food processor together with the hardened spices and vegetables. Mix for a few seconds until it becomes like a paste. Taste and see if it needs to be seasoned, then add the egg and mix again.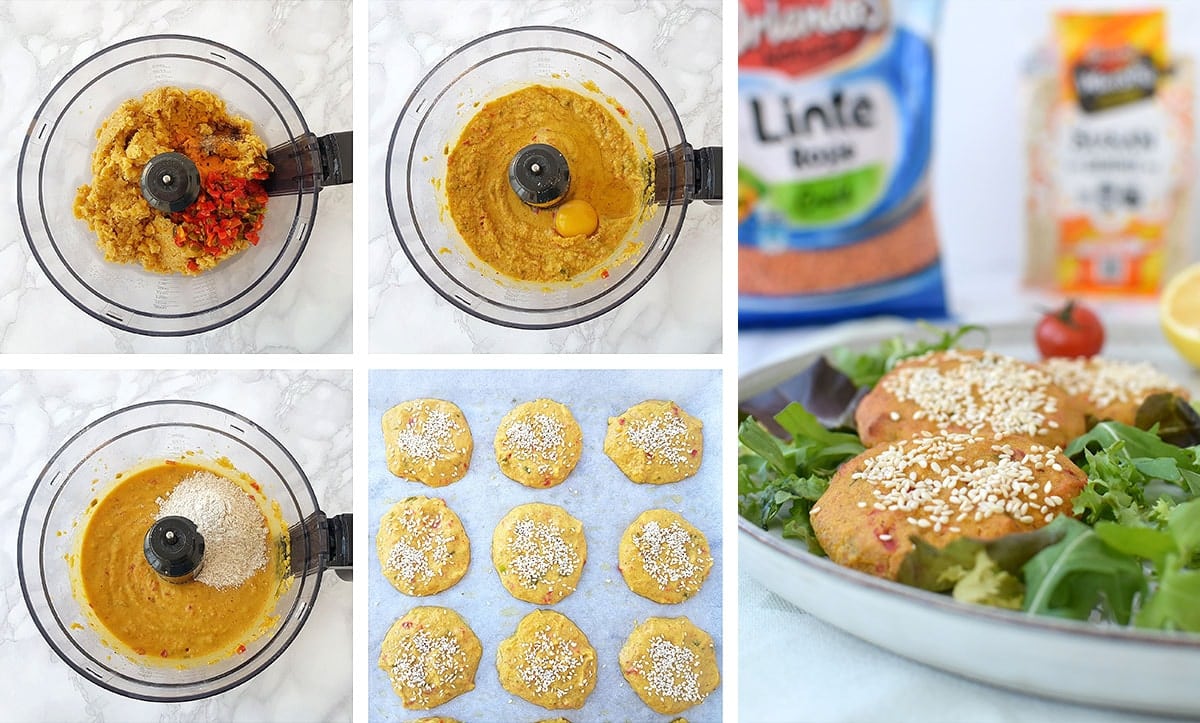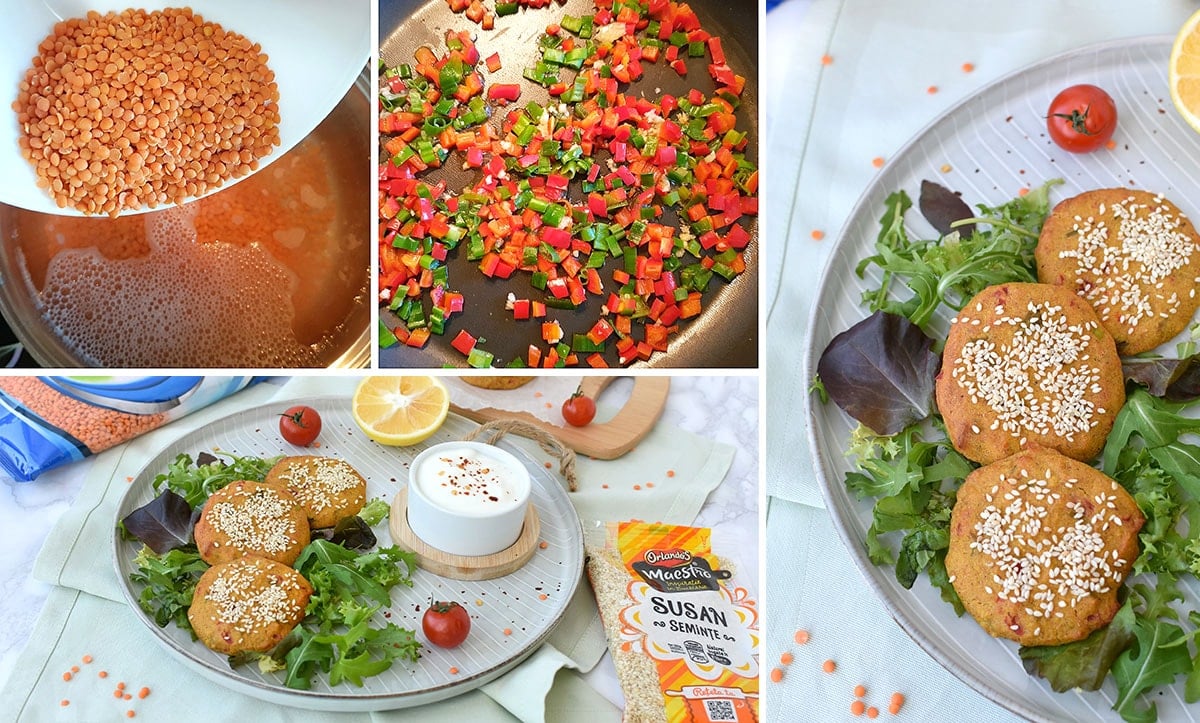 Gradually add the flour until a homogeneous composition results. If necessary, add 1-2 more tablespoons of flour.
Take a spoonful of the meatballs and with your hands always wet, form the meatballs and place them in the tray. Repeat the operation until you have no composition left.
Sprinkle some white sesame seeds over all the meatballs.
Put the tray in the preheated oven at 180 ° C for 20-25 minutes, then remove the tray and let the red lentil meatballs cool a bit.
Serve with a salad and a yogurt sauce with chilli flakes!
Cheese platter, dehydrated apricots and BIO almonds
Orlando's
2021-01-03T14:49:29+00:00
Take advantage of our offers
Keep this page under observation or subscribe to the newsletter so you will not miss a chance to win prizes or enjoy the products you love at a better price than usual.
It only takes a few seconds!