Between October 15 – December 31, buy any 3 Orlando's ? products, enter the tax receipt number and date on 134.209.242.182concurs/ and win the weekly prizes! ?
You can earn per week:
1 prize x 1000 lei
10 prizes x 200 lei
15 prizes x 100 lei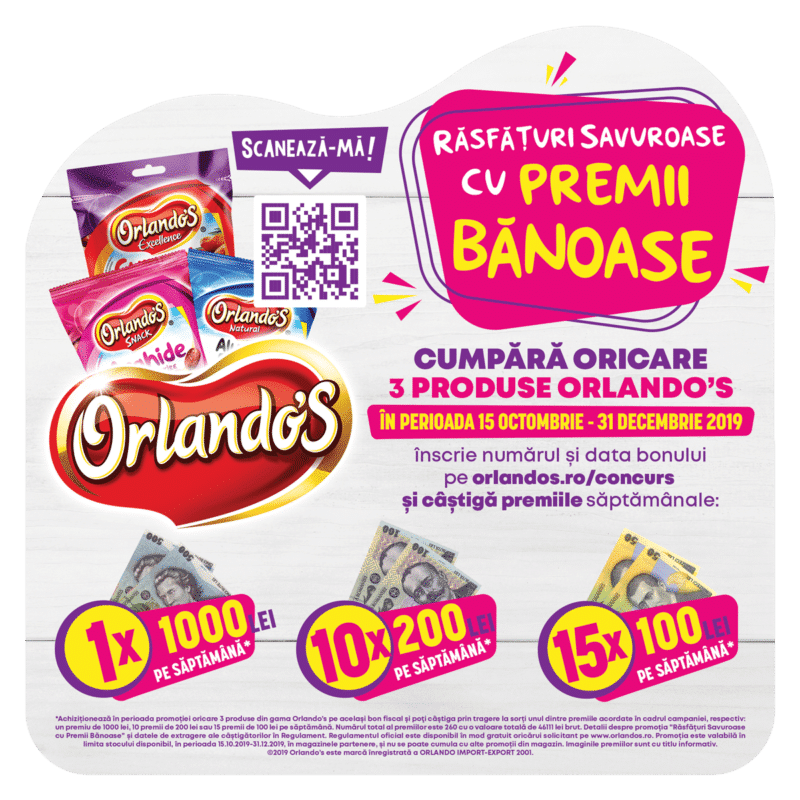 Details about the promotion "Tasty Pies with Money Awards" and its Regulations are available here.
The total number of prizes is 260, with a total value of 46,111 gross lei. The promotion is valid within the limit of the available stock, between 15.10.2019-31.12.2019, in the partner stores, and cannot be combined with other promotions in the store.